Tinamaste, Costa Rica
Marconics Level I - 'No-Touch' Practitioner Training
Classes will be held in Tinamaste, Costa Rica and exact directions will be provided upon enrollment

Local Lodging:

If you would like to be added to a room share list, please notate that when you register. We will be happy to connect you with other students looking for roommates.

"Valley of Dreams" is a great nearby eco-lodge that can be booked best directly through Annie via WhatsApp at (+506 8459 7037). You can also check dates of availability and book on AirBnb here: https://www.airbnb.com/rooms/24969723

The SomerTime Inn is another lodging that offers a variety of rooms with wonderful views overlooking the jungle. Lodging here is very affordable at rates of $20-$35 per night. Inquire for lodging with the owner Somer Swift at SomerTimeInn@gmail.com or on whatsapp at +506 8381 0732.


Other Logistical Information:

The training takes place at Casa Abundancia in the primary rain forest of the beautiful Diamante Valley, just outside of the sweet town of Tinamaste, Costa Rica; one of the most lush and tropical places in the world!
Transportation: We recommend flying into Costa Rica's San Jose International Airport for the training (It's the closest airport). From the airport, you can book a car rental or shuttle to Dominical, a beach town 20 minutes from the training location. You can arrange a car rental in Dominical too but the easiest route is to arrange for a car rental by the airport and return it to the airport upon your departure. The ride from the airport to Platanillo is approximately 3 hours and 40 minutes. Also the airport is not in San Jose itself but 30 minutes north near a town called Alajuela.
Local Currency: The local currency is called 'Colones' and it's good to have some on you during the time you're in Costa Rica. The exchange rate is 600 Colones to $1 USD.
There are some local restaurants in Tinamastes as well as nearby stores with an abundance of fresh fruit and vegetables. The Diamante Valley has wonderful excursions from seeing Baru Falls and hiking in nature to amazing markets and even a flying trapeze and paragliding! The training is also only 20 minutes from an incredible array of beaches on the coast!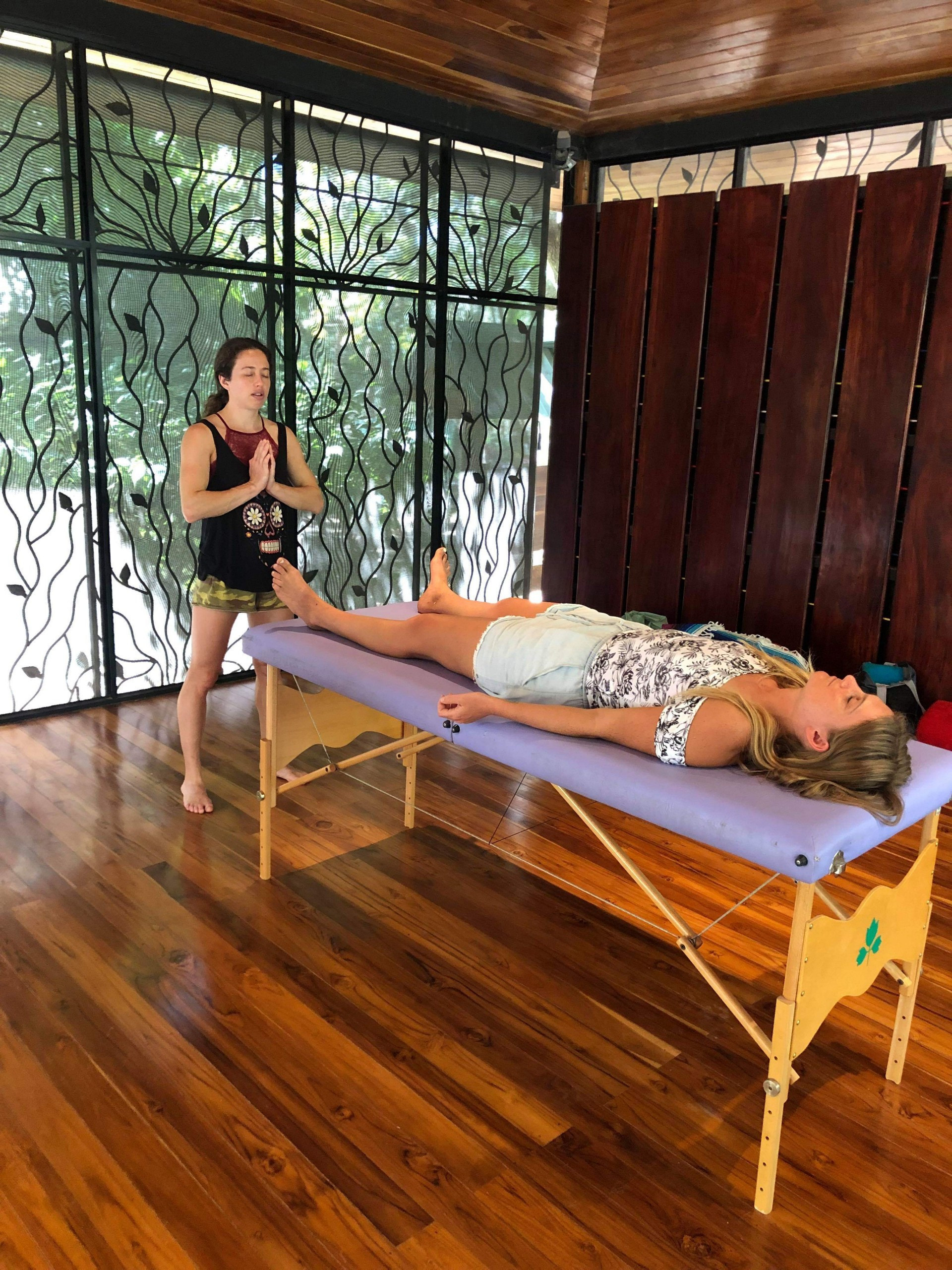 June 17 & 18
Monday & Tuesday 11am - 6pm
July 20 & 21
Saturday & Sunday 10am - 5pm
August 24 & 25
Saturday & Sunday 10am - 5pm
September 21 & 22


Saturday & Sunday 10am - 5pm
Tinamaste, San Jose
Costa Rica